A Truly International Grocer at Pavilion Bukit Jalil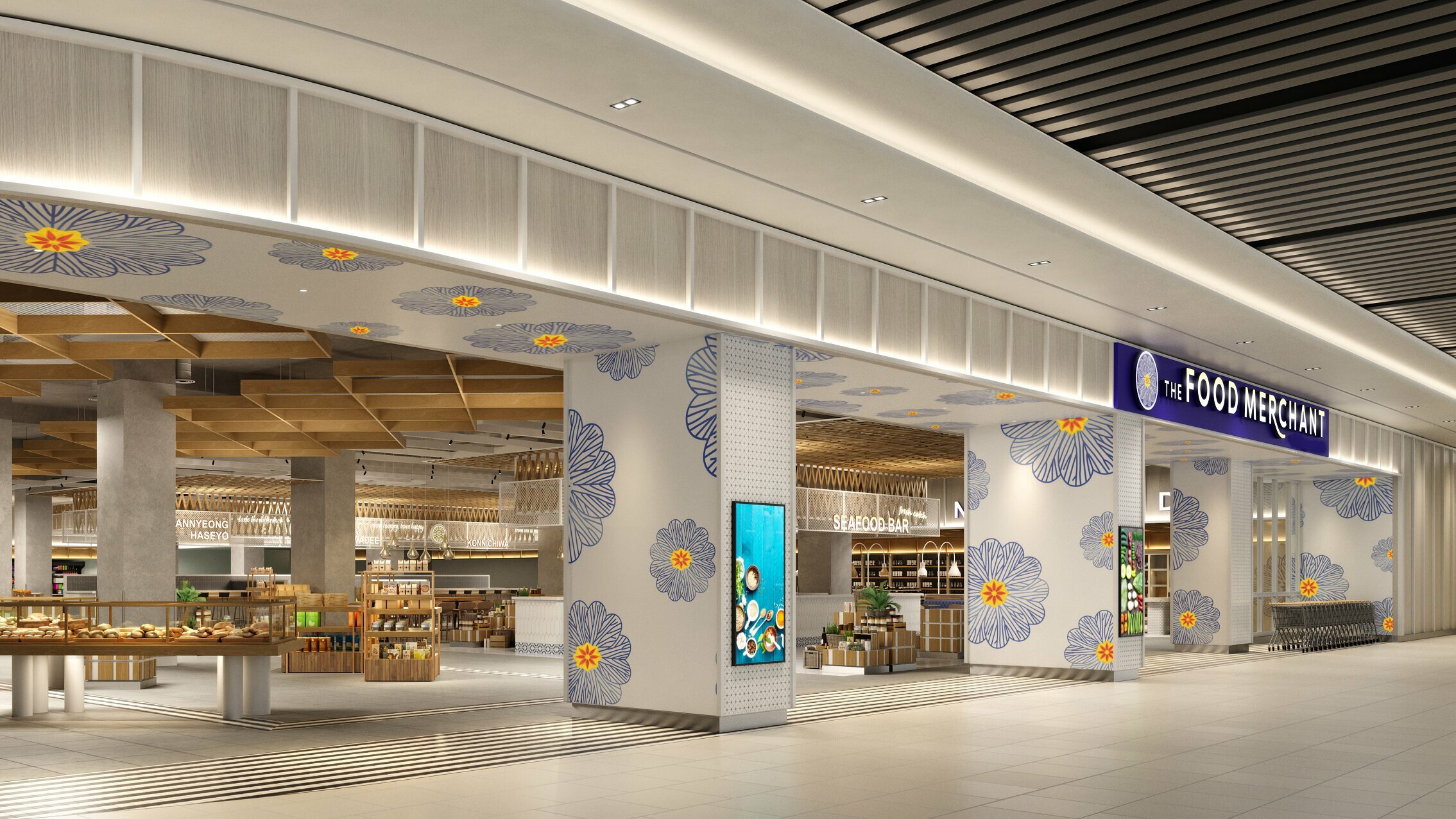 BUKIT JALIL, 10 NOVEMBER 2021: DISCERNING consumers will soon be delighted by a new shopping experience at The Food Merchant, a first-of-its kind grocery store brought to you by the founders of Village Grocer this Dec 3.
Exclusively available at Pavilion Bukit Jalil, The Food Merchant will offer customers a gastronomical experience like no other with highly curated aisles of premium and fresh food products and worldclass dine-in selections. The Food Merchant's first outlet in Pavilion Bukit Jalil will encompass 56,000sqft.
"Our vision is not only to meet, but to exceed our customers' expectations of what a grocer can be," said Ivan Tan, managing director of The Food Merchant and executive director of The Food Purveyor. The Food Purveyor is the owner of the Village Grocer, BIG, Bangsar Fine Foods and Pasaraya OTK brands.
"The Food Merchant's in-house team has curated and sourced over 200 international brands in-store, so shoppers can get a taste of the world's culture and authentic international cuisine as they traverse the aisles. "Shoppers will get to enjoy dine-in selections from the East Asian oceans to European vineyards, simply by stepping into the grocer and experiencing truly international food."
Kuala Lumpur Pavilion Sdn Bhd retail chief executive officer and Pavilion Bukit Jalil retail planner Datuk Joyce Yap added: "At Pavilion Bukit Jalil, we prioritise providing shoppers exposure to diverse cultures, while maintaining an integrated retail experience.
"With the arrival of The Food Merchant at Pavilion Bukit Jalil, we hope to offer shoppers an instant taste of travel while providing them with the products they need. "We are confident that Pavilion Bukit Jalil is poised to provide the surrounding community with the convenience and excellence they deserve."
At The Food Merchant, shoppers can expect to experience an evolved, cosmopolitan and immersive grocery shopping adventure. The finest selections of fairly priced fresh and premium food sourced from more than 10 countries – such as Australia, Egypt, Italy, Japan, New Zealand, Peru, Portugal, South Africa, South Korea, the Middle East and the United States – will line the aisles of The Food Merchant.
The Food Merchant houses an exciting range of international products available exclusively at the grocer, such as:
Reflects De France, a brand endorsed by Joël Robuchon – a famous French chef and restaurateur with the highest number of Michelin stars in the world – offering the best of French cuisine to international customers.
Premium imported confectionaries such as Lotus Biscoff Ice Cream from Belgium, Ferrero Rocher ice cream from Germany and Wall's Viennetta from the United Kingdom.
The Food Merchant is also well-stocked with beverages that range from go-to affordable drinks to fine vintages curated from both old and new world vineyards and breweries. Selected non-halal options will be available in certain marked sections around the store.
In a nod towards environmental conservation, a zero-waste corner in the grocer encourages shoppers to bring their containers to reduce single-use plastic. Fresh produce will come in sustainable packaging, such as paper, natural leaves, kraft paper, compostable net and paper pulp boxes.
The Food Merchant aims to completely eliminate plastic packaging for its food offerings without compromising on quality, freshness or cleanliness. It is also working towards being Malaysia's pioneer green-powered grocery chain, via a collaboration with a green energy company. The Food Merchant will eventually be powered by renewable solar energy.
The Food Merchant, which aims to meet the desires of discerning grocery shoppers and foodies throughout Klang Valley, is just one of the many exciting retail options located in the upcoming Pavilion Bukit Jalil.
Spanning over five retail floors with a total of 1.8 million sqft of retail space, the mall aims to reinvigorate the retail and entertainment space for consumers through its various delicious gastronomical experiences and the discovery of new dining outlets. These include Grand Harbour Restaurant and Banquet, The Coffee Academics, Christine's Bakery and many more.
Bookmark Dec 3 and visit The Food Merchant to enjoy limited time promotions on the opening day.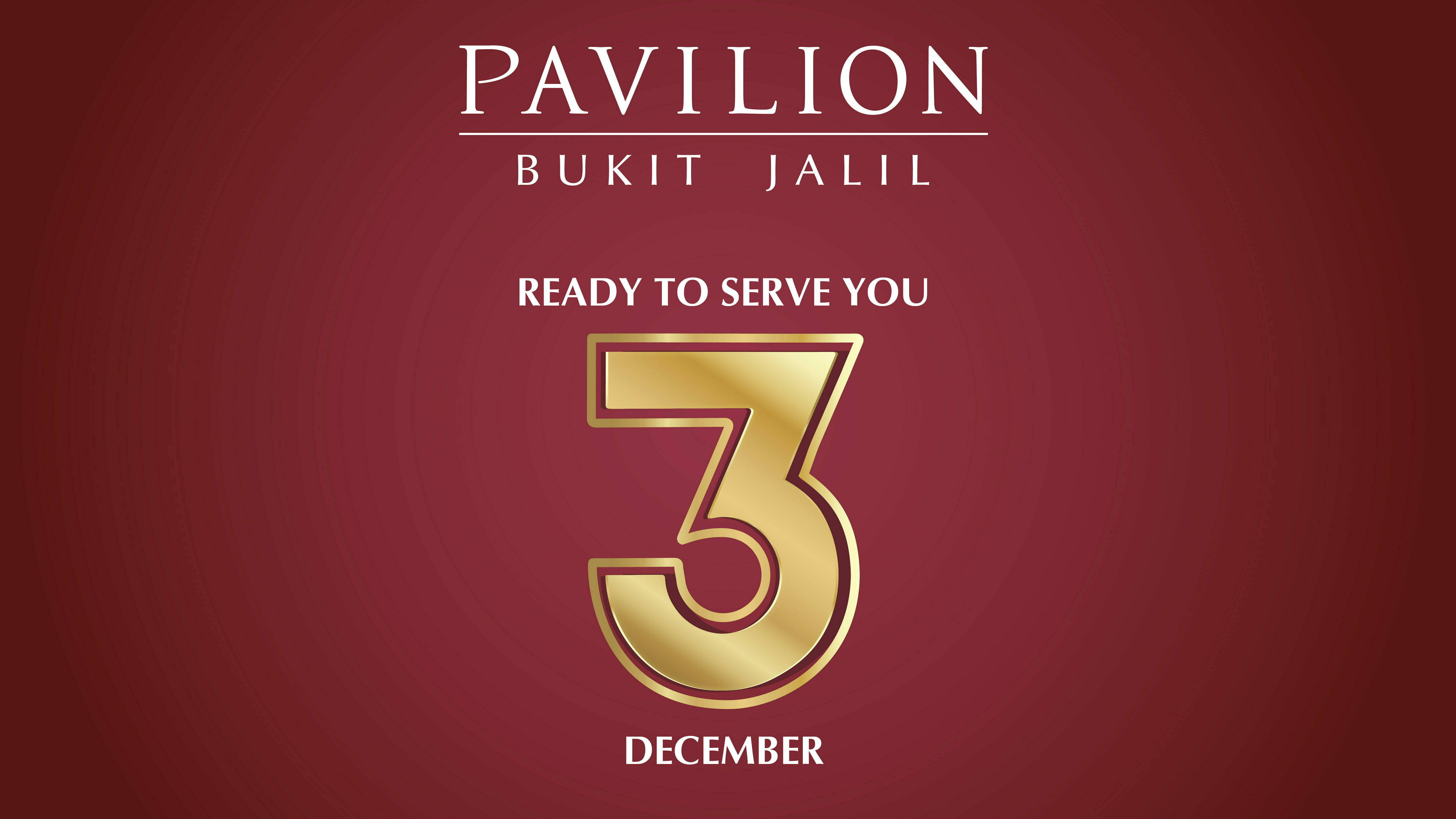 --Ends--
About Pavilion Bukit Jalil
Located in the heart of Bukit Jalil, Pavilion Bukit Jalil, the Icon of Connectivity – Malaysia's lifestyle shopping mall sets to transform the southern corridor of Kuala Lumpur into the new cornerstone of metropolitan lifestyle and retail. With Net Lettable Area (NLA) of 1.8 million square feet, Pavilion Bukit Jalil will offer a vibrant retail mix, gastronomical wonders and innovative recreations, reinforcing its position as the lifestyle shopping destination connected to the best-in-class retail, dining and leisure experience.
For media enquiries, please contact:
Stephanie Mak, Senior Manager, Marketing Communications at [email protected]
Joel Chong, Senior Executive, Public Relations at [email protected]