Pavilion Bukit Jalil Elevates Lifestyle Retail Experience with First-In-Malaysia Brands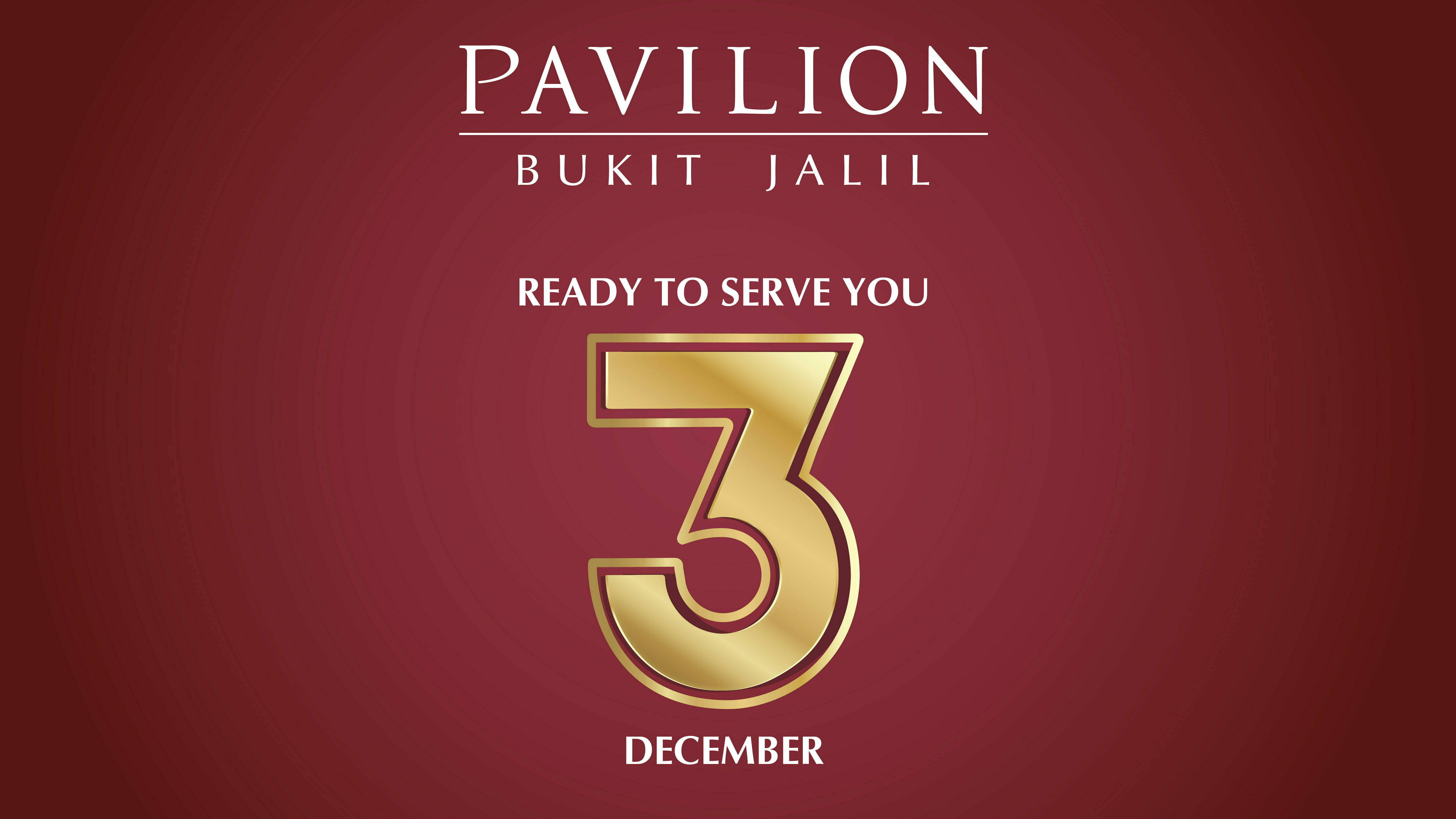 BUKIT JALIL, 6 OCTBER 2021 – Pavilion Bukit Jalil will welcome shoppers for the first time commencing from 3 December 2021 in conjunction with the year-end festive celebrations.    
Poised to be the largest fully integrated regional lifestyle mall in the Southern Corridor, it offers a vibrant mix of well-known retail brands and new reputable international brands who have selected Pavilion Bukit Jalil Mall to enter the retail market in Malaysia for the first time.    
Spanning five retail floors with a total of 1.8 million square feet of retail space, Pavilion Bukit Jalil is set to welcome Tianyue Teajoy – the first outlet from its reputable fleet of tea stores to open outside of China, LOHAS(陸寶) - the award-wining pottery brand to open its first flagship store outside of Taiwan, and HOHM - a new concept store showcasing internationally curated first-to-market home essentials. 
"We aim to elevate the lifestyle of Malaysians by introducing Tianyue Teajoy, LOHAS(陸寶), and HOHM as a series of international firsts, and first-to-market products for shoppers to explore these unique brands and its creative offerings. This is part of our commitment in delivering the best-in-class retail experience through our thoughtfully curated tenant mix," said Dato' Joyce Yap, Chief Executive Officer of Retail for Kuala Lumpur Pavilion Sdn. Bhd., Retail Planner of Pavilion Bukit Jalil.

LOHAS (陸寶)

The art of drinking tea is not complete without the accompaniment of tea-wares, and for the first time in Malaysia, Pavilion Bukit Jalil will be bringing in an exclusive and dedicated store offering tea-wares from Taiwan's specialty pottery brand – LOHAS (陸寶).  
LOHAS (陸寶) originated from Taiwan, was established 50 years ago and it has always upheld its passion for the art of ceramic, persisting in designing contemporary and trendy tea-ware and is committed to become a trendsetting pottery brand. Integrating the concept of healthy living, LOHAS (陸寶) has created high-quality, exquisite pottery product that promotes health and sustainability and their high-quality products have won numerous international design awards like the Reddot Design Award, Good Design Award, and Contemporary Good Design Award, just to name a few.   
LOHAS (陸寶) in Pavilion Bukit Jalil aims to fascinate shoppers with a diverse selection of more than 300 award-winning items of tea pots, tea sets, and accessories in its store. 

Tianyue Teajoy (天月茶生活):
For tea lovers, there are limited tea shops with a wide and specially-curated selection available in Malaysia as compared to cafes dedicated to coffee. However, this landscape is about to shift as Pavilion Bukit Jalil is set to introduce the 1st specialty tea-house in the name of "TIANYUE" Teajoy (天月茶生活 ) for the first time to Malaysia
Tianyue Group was established 25 years ago in China and has since become one of the leading tea-house in China's vast and ever-evolving tea industry. It is the pioneer of "large scale stores" and one of the most influential tea companies in China with 125 number of tea stores in operation.
Tianyue Teajoy (天月茶生活 )in Pavilion Bukit Jalil will provide Malaysians the experience to savour Tianyue's own unique and exclusive tea selection in the form of a contemporary Tianyue tea-house setting. Tea lovers will be spoilt for choice with a wide range of exclusive tea specialties from its "Tianyue Ancient Tree Tea Series" (天月古树茶), "Tianyue Aged Tea Series" (天月老茶), "Tianyue White Tea Series"(天月白茶) and others, with Pu-er tea (普洱茶) being the signature tea of choice.

HOHM: 
HOHM (pronounced as "Home") is where Malaysians can transform their homes from dream sanctuaries into reality. This new concept of HOHM houses one of the largest home essential product collections in Malaysia with its commitment to curate high quality, unique yet affordable products.  
With a large floor area of 58,000 sqft, and with more than 10,000 first-to-market items on display, home lovers will be captivated and amazed by the diverse and top-of-the range merchandise that have been thoughtfully curated both locally and abroad.   
There is always something for everyone, from Living & Décor for that cosy and comfortable homely feeling, Dining & Kitchen to satisfy your palate, Home Living for a relaxing family gathering time and Bedding & Bath to energise and rejuvenate. For those that are looking for inspirations – there is an in-house Café to relax, and there are also bespoke areas called "Play Houses", that showcases concept and ideas for the ideal home, strategically located in each department. 
-End- 
About Pavilion Bukit Jalil 
Located in the heart of Bukit Jalil, Pavilion Bukit Jalil – The Icon of Connectivity is the largest lifestyle shopping destination set to transform the southern corridor of Kuala Lumpur into the new cornerstone of metropolitan lifestyle and retail. With Net Lettable Area (NLA) of 1.8 million square feet, Pavilion Bukit Jalil will offer a vibrant retail mix, gastronomical wonders and innovative recreation, reinforcing its position as the lifestyle shopping destination connected to the best-in-class retail, dining and leisure. 

For media enquiries, please contact:
Stephanie Mak, Senior Manager, Marketing Communications at [email protected]
Joel Chong, Senior Executive, Public Relations at [email protected]