Pavilion Bukit Jalil Elevates the Cosmopolitan Retail Scene in Malaysia with Siam Piwat, Thailand's Leading World-Class Retail Developer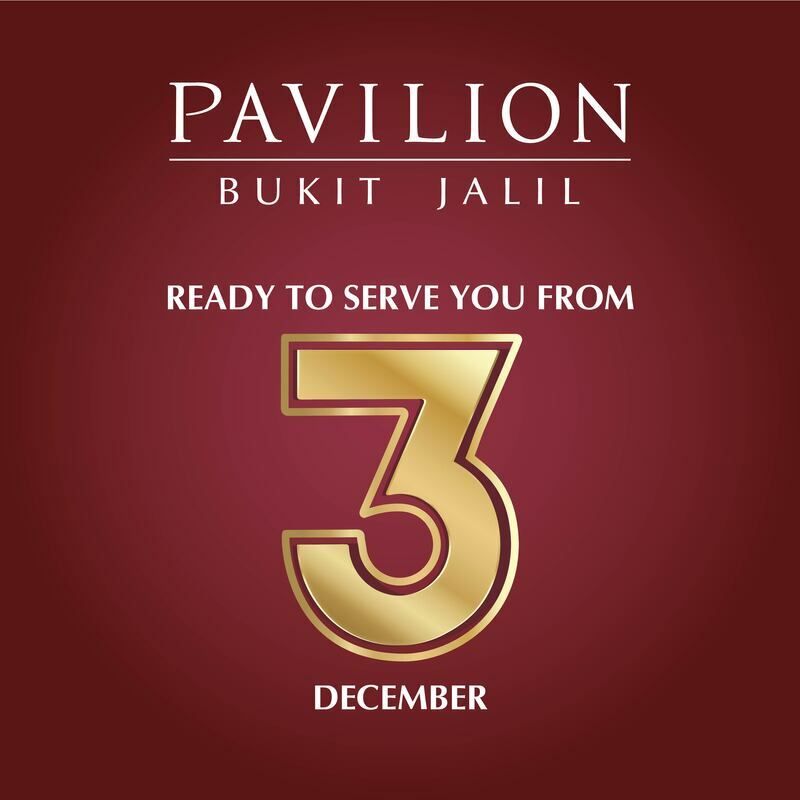 KUALA LUMPUR, 7 OCTOBER 2021: Pavilion Bukit Jalil is set to welcome shoppers from 3 December 2021 - spanning five retail floors with a total of 1.8 million square feet of retail space, Pavilion Bukit Jalil will be the largest fully integrated lifestyle regional mall in the Southern Corridor of Kuala Lumpur. Today, Pavilion Bukit Jalil announces its strategic alliance with Siam Piwat as part of its international expansion move. Siam Piwat is Thailand's award-winning leading retail giant recognized by the most respected global retailing and development associations. . The group is a provider of extraordinary lifestyle experiences at unique and exciting destinations who has revolutionised and inspired the retail industry in Thailand with renowned malls such as Siam Centre, Siam Discovery, Siam Paragon and ICONSIAM.
Siam Piwat will be making its first store debut outside of Thailand at Pavilion Bukit Jalil. Housed within a dynamic 11,000 sq ft space, it will be bringing in three owned and curated proudly "Made in Thailand" concept brands, namely Ecotopia, ICONCRAFT and Absolute Siam.
"Thailand is well known for its metropolitan and world-class malls, and was named one of Malaysians' most loved travel destinations in 2019, with over three million Malaysians visiting the country during the year. Thailand's unique, diverse culture, and its history comes through in the amazing creativity and care for their original crafts and handiwork. Shoppers will be able to explore these unique brands and experience first-hand these innovative and creative offerings, and more importantly, savour the cross-cultural retail experience with these two leading retail giants. We are confident that with the arrival of Siam Piwat in Pavilion Bukit Jalil, it would encourage retail shopping to boost economic recovery," said Dato' Joyce Yap, Chief Executive Officer of Retail for Kuala Lumpur Pavilion Sdn. Bhd., Retail Planner of Pavilion Bukit Jalil.
"One of Siam Piwat's goals is to take Thailand on to the world stage by strengthening the reputation of Thai brands and products with the worldly consumers. This is a start, with our first physical venture outside of Thailand as we expand into Malaysia and work closely with The Pavilion Group. We are confident in Pavilion's ability to best represent our brands while supporting the innovative entrepreneurs who will be filling the shelves of Ecotopia, ICONCRAFT, and Absolute Siam," Ms. Usara Yongipiyakul, Chief Executive Officer, Retail Business Group, Siam Piwat Co., Ltd.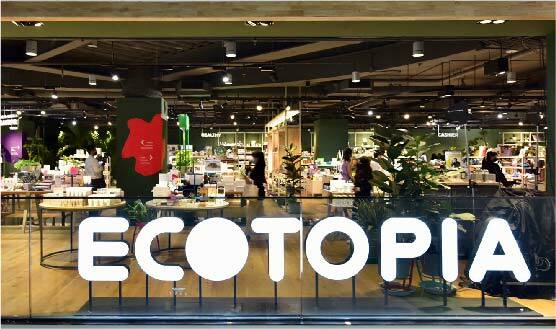 Ecotopia: Ecotopia is an eco-conscious community of like-minded people who believe in 'Together, We Co-Create a Better World'. It reflects Siam Piwat's core vision for its retail development to produce shared value with its partners. Together with 12 eco-creators, Ecotopia presents a new and amicable eco-centric experience that is approachable and practical for all walks of life.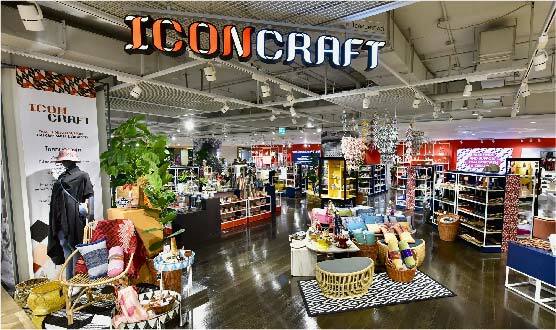 ICONCRAFT: Siam Piwat launched ICONCRAFT as a hub of inspiration to showcase the height of Thai craftsmanship first domestically then to the world. ICONCRAFT celebrates local wisdom in a new perspective while presenting it through Thai craftworks. Above all, ICONCRAFT is the opened door for over 800 craftsmen, designers, and local communities across Thailand, forging paths for them towards modern trade. Efforts include educating, create branding, marketing, and providing financial advices in order to be the retail ecosystem that truly creates sustainable success and gives mutual benefits for all involved. The product categories are wide and interesting namely jewellery, home decors, unique art and craft, lifestyle and everyday artifacts, scents and aroma, and food and snacks.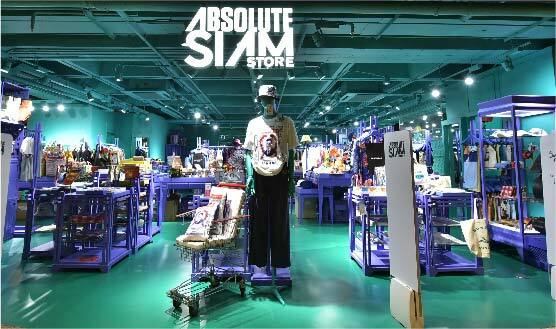 Absolute Siam: A trendsetting multi-brands concept store that features a mix of leading fashion and lifestyle brands under one roof. Many first ever and distinctive collaborations by leading and upcoming Thai designers producing exclusive collections. A space that houses over 60 fashion, art, tech, and lifestyle brands, offerings one-of-kind innovative and bold products and set new trends and services in Absolute Siam's style.
Beyond Siam Piwat's offerings, Pavilion Bukit Jalil's vibrant retail mix includes well-known retail brands and new reputable international brands who have selected Pavilion Bukit Jalil as their first entry into the Malaysian retail market – including a renowned Japanese lifestyle chain-store, bringing consumers a cutting-edge cultural, creative and integrated retail experience. Among the confirmed tenants that have signed on with Pavilion Bukit Jalil are anchor tenant PARKSON, specialty anchors THE FOOD MERCHANT, HARVEY NORMAN, DADI CINEMA, BLUE ICE SNOW PARK, GRAND HARBOUR RESTAURANT & BANQUET, SPORTS DIRECT, TOYS 'R US, UNIQLO, PADINI and HOHM, a 58,000 sq ft home-concept store that aims to house a large array of home essential products.
Pavilion Bukit Jalil aims to be the lifestyle shopping destination for the residents of Bukit Jalil, Puchong and beyond. As the Icon of Connectivity, Pavilion Bukit Jalil is just a stone's throw away from major residential areas with over 1.8 million square feet of development and a catchment of 1.9 million people from the vicinity and is geared towards a strong opening on 3 December 2021.
--Ends--
About Pavilion Bukit Jalil
Located in the heart of Bukit Jalil, Pavilion Bukit Jalil, the Icon of Connectivity – Malaysia's lifestyle shopping mall sets to transform the southern corridor of Kuala Lumpur into the new cornerstone of metropolitan lifestyle and retail. With Net Lettable Area (NLA) of 1.8 million square feet, Pavilion Bukit Jalil will offer a vibrant retail mix, gastronomical wonders and innovative recreations, reinforcing its position as the lifestyle shopping destination connected to the best-in-class retail, dining and leisure experience.
About Regal Path Sdn Bhd
Regal Path Sdn Bhd (Regal Path) is a joint-venture company of Malton's wholly owned subsidiary, Khuan Choo Realty Sdn Bhd, Qatar Investment Authority's wholly owned subsidiary, Q PBJ Sdn Bhd and Jelang Tegas Sdn Bhd. On May 28, 2019, the three strategic investors entered into a Subscription Agreement as Regal Path to participate in the purchase, development and operation of Pavilion Bukit Jalil mall.
About Kuala Lumpur Pavilion Sdn Bhd
Kuala Lumpur Pavilion Sdn Bhd is currently the retail planner for Pavilion Kuala Lumpur, one of Malaysia's top and renowned shopping malls. The management team will oversee the retail planning for Pavilion Bukit Jalil. The team distinguished itself by transforming Pavilion Kuala Lumpur into one of the most successful brands and retail centres in the region through its high-level of competence and passion.
About Siam Piwat Co., Ltd.
Siam Piwat is a leading world-class retail and real estate developer from Thailand. Over 60 years, we have owned and operated Bangkok's most visited retail and lifestyle destinations such as Siam Paragon, Siam Center, Siam Discovery, ICONSIAM, and Siam Premium Outlets. We are recognized as a thought-leader in our sector who creates extraordinary prototype properties as well as management excellence in retail development, aiming to consistently deliver unparalleled experiences that delight and inspire customers. Absolute Siam, ICONCRAFT and Ecotopia are the one-of-a-kind prototypes that were curated and operated by us.
For media enquiries, please contact:
Stephanie Mak, Senior Manager, Marketing Communications at [email protected]
Joel Chong, Senior Executive, Public Relations at [email protected]