Pavilion Bukit Jalil Set To Elevate F&B Experience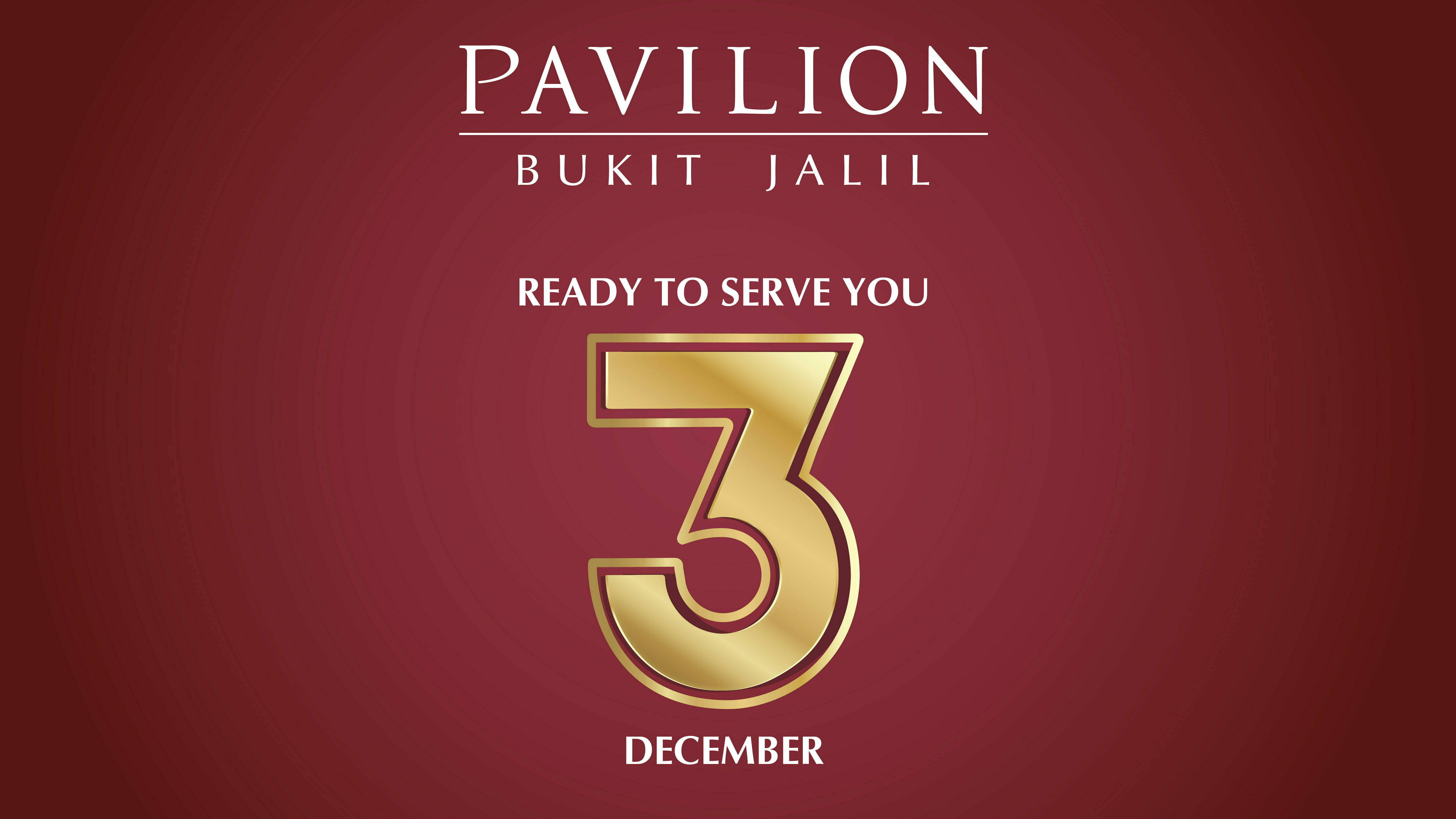 BUKIT JALIL, 3 NOVEMBER 2021: AS the nation readies itself for an exciting new year, Pavilion Bukit Jalil is set to capture the hearts and appetites of Bukit Jalil residents and other visitors as it opens its doors this Dec 3.
This immense five-storey retail centre that spans 1.8 million sqft (170,000sqm) is creating a lot of buzz – not only as the largest shopping and entertainment destination along the Klang Valley southern corridor, but also for its carefully selected selection of gastronomic offerings.
All these will be ready in time for the upcoming holiday season, just as the surrounding communities gain more confidence with the SOPs to step out and enjoy, as festivities begin to ramp up.
Southern delight
As shoppers gather into this new and fully integrated lifestyle mall, they will be regaled with a vibrant mix of renowned and established retail brands already in Malaysia. They will also be greeted by new reputable international names that have selected Pavilion Bukit Jalil as their first international outlet in Malaysia.
And to complete the patrons' holistic shopping experience, food and beverage (F&B) is undoubtedly considered a magnum opus. To that end, Pavilion Bukit Jalil aims to please food lovers with its cleverly curated range of food halls, restaurants, coffee bars, dessert parlours and more for daily meals, casual hangouts or special occasions.
"We're committed to delivering an exquisite dining experience by thoughtfully curating an F&B paradise that is experiential and captivating by having a comprehensive selection of culinary selections that can satisfy everyone's unique palette and tastes," says Kuala Lumpur Pavilion Sdn Bhd retail chief executive officer Datuk Joyce Yap, who is also retail planner for Pavilion Bukit Jalil.
With a wide selection of national, regional, and international F&B outlets, guests from all walks of life will be enthralled and fully satisfied – from families and friends or professionals, managers, executives and businesspersons (PMEBs).
There will also be regular promotions, enticing rewards, food fairs and festive menu packages as these eateries amp up the excitement.
Exceptional dining
When it comes to a fulfilling dining experience, Pavilion Bukit Jalil has a grand Cantonese restaurant Grand Harbour Restaurant & Banquet, as well as two food courts – The Food Republic and 8 Avenue.
The Grand Harbour Restaurant & Banquet features fine Guangdong delicacies that are created using authentic and traditional cooking methods, with some dishes uplifted with a local flavour.
While perfect for intimate family gatherings, it can perfectly host weddings and celebrations for any special occasion. The Food Republic and 8 Avenue present a wide selection of local favourites that are thoughtfully selected to create a food haven for shoppers.
Hot pot choices

Hot pot enthusiasts can perk up, as Pavilion Bukit Jalil offers a simmering range of restaurants that offer different variations and styles of one of Asia's most loved dishes, like Mo-Mo Paradise, One Dish One Taste, Suki-Ya, Haidilao Hot Pot and more exquisite choices.
Those who crave the bold and spicy Sichuan hot pot flavours should check out Zui Ma Tou Hot Pot. This hot pot restaurant stays true to its heritage with its range of authentic ingredients and tastes, while serving the finest in-house brewed alcoholic beverages.
Hangout paradise
Besides restaurants, Pavilion Bukit Jalil will also showcase a wide selection of cafes – from renowned international chains, such as Starbucks and The Coffee Bean & Tea Leaf to local favourites such as Zus Coffee.
Renowned Hong Kong café The Coffee Academics is set to open its second outlet in Malaysia at Pavilion Bukit Jalil, while Co2 Coffee will debut as the first coffee bar in Malaysia, aspiring to invent new and exciting coffee brews and cocktail mixes to give consumers an all-new "Cofftail" experience.
Bubble tea lovers will be spoilt for choice as many popular brands such as Black Whale, Chatime, Chicha San Chen, Chun Yang Tea, Don't Yell At Me, Gong Cha, Onezo, Tealive and more will open at Pavilion Bukit Jalil.
Get stoked as many mouthwatering dessert outlets such as Baskin Robbins, Big Apple Donuts & Coffee, Dunkin, Famous Amos, Hey! I Am Yogost, Krispy Kreme Doughnuts, llaollao, Molten Chocolate Café, Salon Du Chocolat and Street Churros among others are set to make their mark here.
Dining concierge

To serve patrons even better, Pavilion Bukit Jalil is also providing hungry or thirsty shoppers recommendations that can satisfy their needs and tastes at the moment – via dining concierges. Patrons can contact these dining concierges at any time for meal ideas.
Located in the heart of Bukit Jalil, Pavilion Bukit Jalil is set to transform the southern corridor of Kuala Lumpur into the new cornerstone of metropolitan lifestyle and retail.
--Ends--
About Pavilion Bukit Jalil
Located in the heart of Bukit Jalil, Pavilion Bukit Jalil, the Icon of Connectivity – Malaysia's lifestyle shopping mall sets to transform the southern corridor of Kuala Lumpur into the new cornerstone of metropolitan lifestyle and retail. With Net Lettable Area (NLA) of 1.8 million square feet, Pavilion Bukit Jalil will offer a vibrant retail mix, gastronomical wonders and innovative recreations, reinforcing its position as the lifestyle shopping destination connected to the best-in-class retail, dining and leisure experience.
For media enquiries, please contact:
Stephanie Mak, Senior Manager, Marketing Communications at [email protected]
Joel Chong, Senior Executive, Public Relations at [email protected]